Beach outings can either be memorable or horrible. It all depends on where and when you go. Also, who are you with and what things have you tried doing. Every inch of your steps on any vacation always leaves a footprint both for you and whoever you are with.
Once a year, the company that I currently work right now holds a summer getaway for all of us. This year our location is at Sual, Pangasinan. We booked an overnight stay at Masamirey Cove. At first, we were skeptical because the photos online looked so good to be true. We have been to places that looked so dreamy online, but once you reach the area you would regret spending a single peso in it. Luckily, this year it wasn't bad. It was exactly the same as what we saw online. Ok, you must be wondering how was it exactly going there. Well, read through then.
The Location
Basically, we came from Clark Freeport Zone, in Pampanga. It was a 4-hour ride to Sual, Pangasinan. We left Pampanga, pass 8 am and reached the area around 1 pm. Of course, we had a stopover in Tarlac to eat breakfast that's why it took longer for us. Once you reach Sual, the roads are a bit rough because there were some areas that are being renovated. However, the people leaving in the area were very nice and accommodated our inquiry for directions.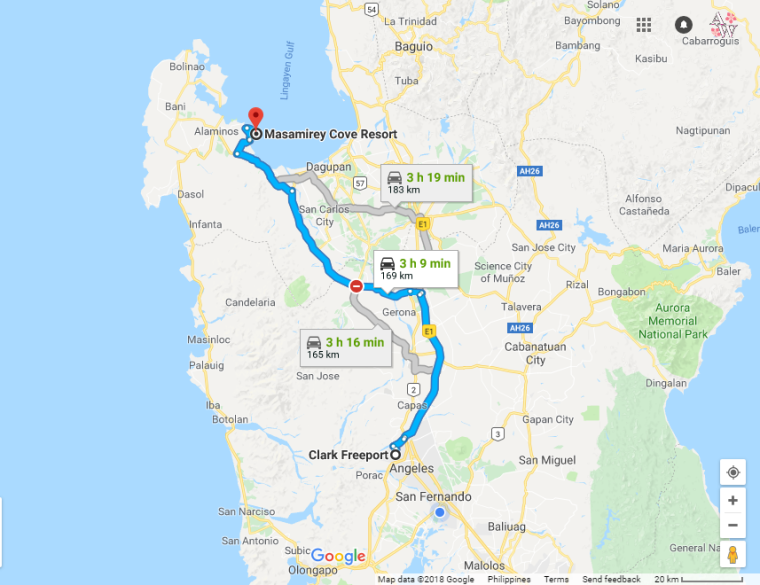 Upon Arrival
I find the staff of the resort very accommodating. They greeted us with a smile once we came and were quite enthusiastic. The place is well secured and it was certainly clean. It's quite Instagram-able I may say because of their entrance to the lounge. It has a nice frame where you can stand in the center and pose your best smile on it. A small disclaimer, you will be seeing random photos I have taken in the area that may include my office mates in it.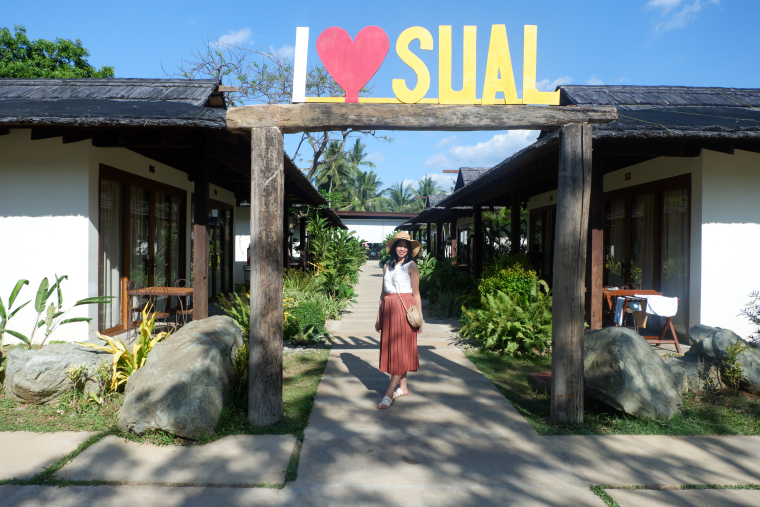 The Rooms
The rooms were so nice. The bed was so comfortable and clean. It was actually big and can cater more than 5 people. I love the comfortable rooms and the accessories they have in it. However, there are just a couple of things that was a bit off about it. The door is quite difficult to lock even if we followed the direction, the good thing is the staff regularly roams around and able to assist us anytime. Also, the air conditioning is a bit uneven. If you sleep on the bed under the AC, you would surely sweat because the cold air didn't distribute well. Sadly that was where I lay down and I wasn't able to sleep even if the bed was so comfy. Even though that was the issue, I still find it quite good overall.
The Lounge
This was the area where we dine in. The view from this place is quite awesome. It was beside the pool area and overlooking the beachside. It was a bit small but since the resort only caters a few visitors, which made it semi-private, you wouldn't really need a lot of space. It was very simple but nicely set up. It was also clean and the staff made sure we are well accommodated with our orders. The pool was nicely figured out by design. The bar served various beverages that you can think of. Although we were allowed to bring our soft drinks and own water, alcoholic beverages have corkage fees with it. What was also nice about it is we were offered if we wish to barrow their freezer for our drinks.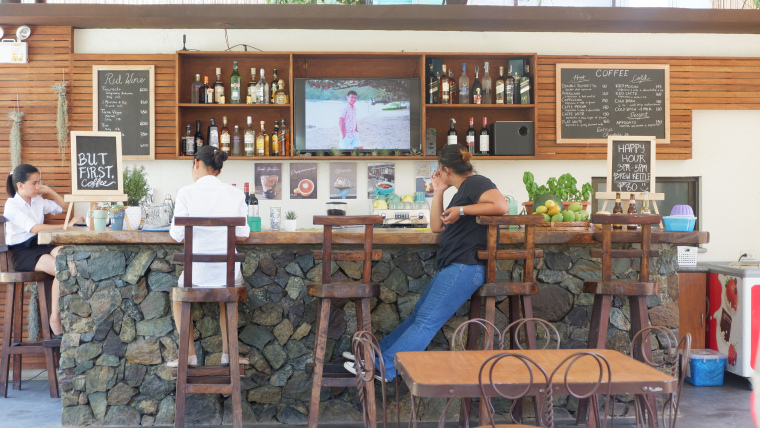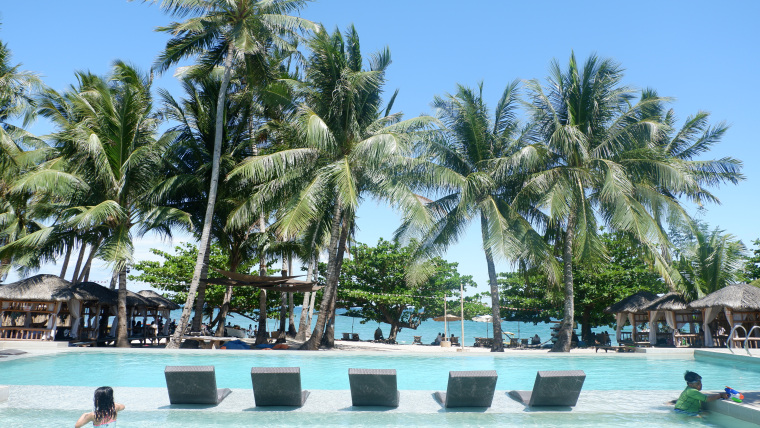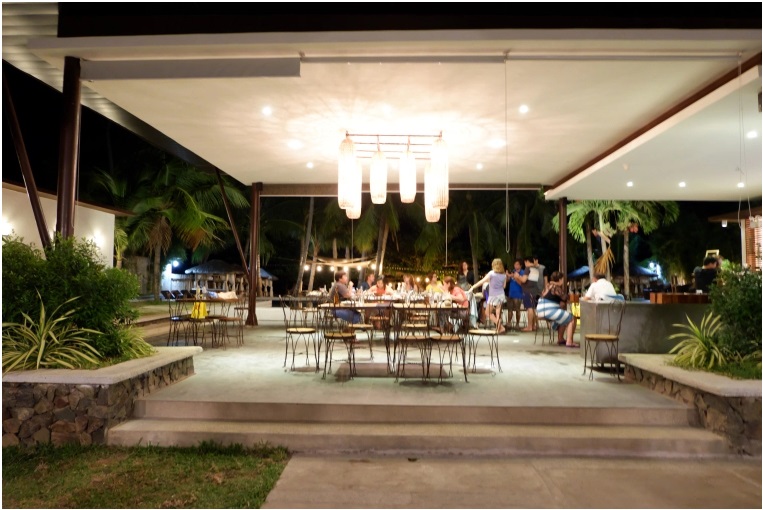 The Food
The price of the food isn't cheap but not too costly either. I can say the price is just right for the taste. The food was totally delicious! It was like eating in a fiesta. We ordered different dishes and shared with one another. It was part of our package that we have free breakfast with it. You are not allowed to bring your own food though. You will only buy from their menu. For me, it was a good idea since it would save you the hassle of preparing. Especially, for a 4-hour ride, it would not be as safe to travel food that long. Below are a few of what we ordered. Sadly, they were too yummy that I forgot to take a photo of the other meals. What I loved the most about the food was it was freshly cooked. And the shrimp paste (bagoong) that was served to us was freshly made too. We were on food coma after eating.
The Beach
So basically, it was just a short walk to the beach from our rooms. The area is just small but I like the idea because it is easier to manage. It has white sand and the water is clear and clean. Occasionally, you would see seaweeds carried by the waves towards the shore but in comparison to the previous beaches we went to, this was a total paradise. The breeze during the morning was so relaxing. You would feel refreshed and relieved with any stress you may be feeling. The beach is also guarded well so that in case there will be any possible outsiders who wish to jump in from nearby resorts, they are being prevented by the security. Although, I didn't bother to stand up to look at the sunrise, by the look of what I saw around 7 am, I was certain it was a pure beauty. I love how blue and clear the water is. You will rarely see that to any beaches surrounding Pampanga. It was a real getaway view. A hidden paradise.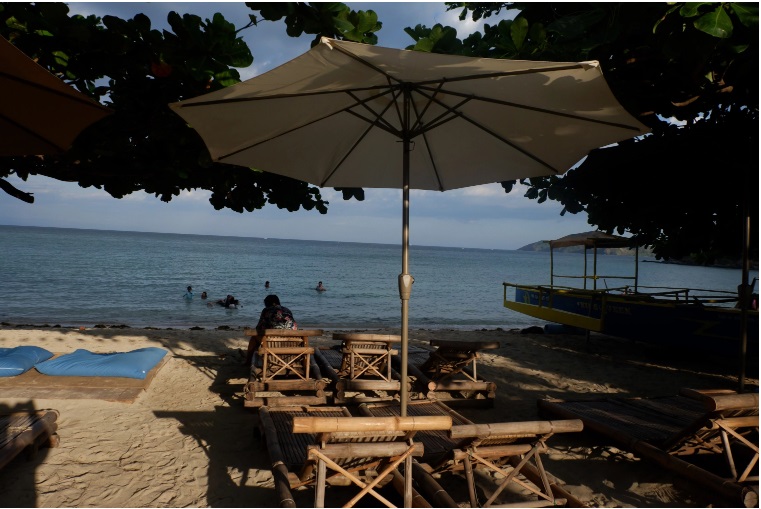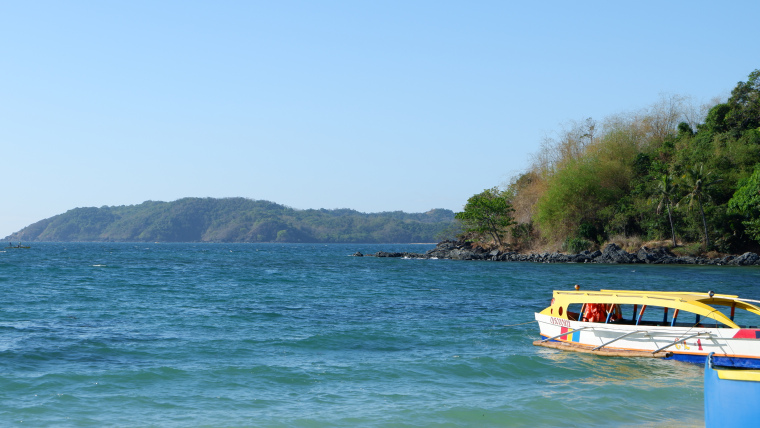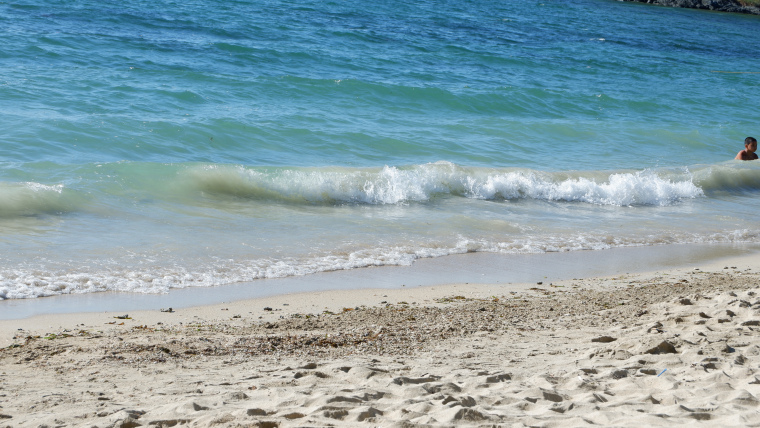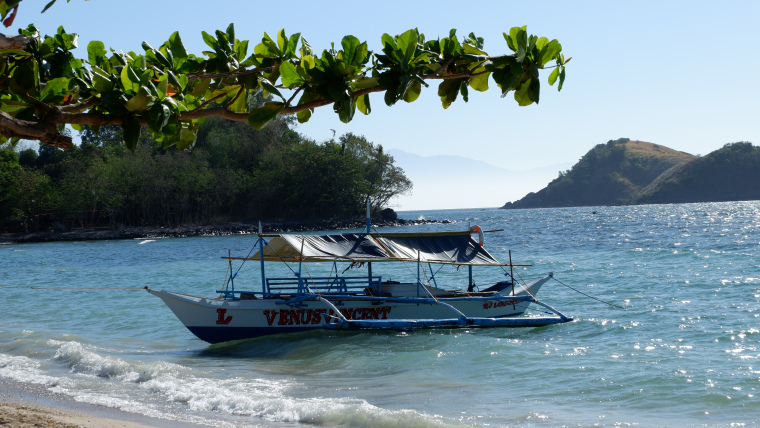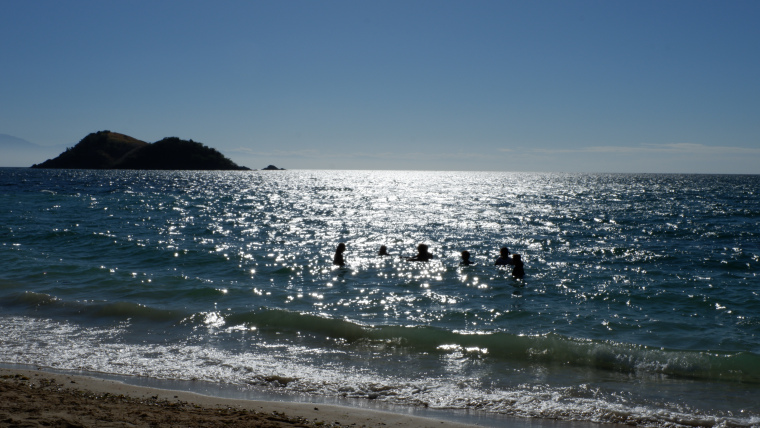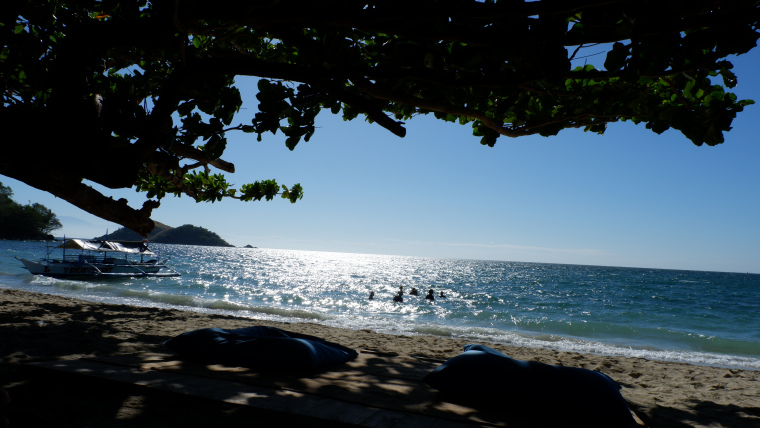 As an overall thought, the Masamirey Cove is a great place to go. You may find it a bit far but I assure you that it is certainly worth the travel. This review is not paid by any party nor was it to endorse the resort. Everything I have written in this article is purely my experiences in this place and my sole opinion.
So if you are looking for a place to stay this summer, consider this one on your list. For details about this resort visit their website – Masamirey Cove Resort