When you hear about Pangasinan, what is the top thing that comes to your mind? I'm sure we have same things in mind, the very famous "Hundred Islands" where you can enjoy island hopping; and the tasty "bangus" (milkfish) which is the highlight in Bangus Festival." Maybe some of you are thinking beautiful white beaches in Bolinao or old churches and ancestral houses in Dagupan.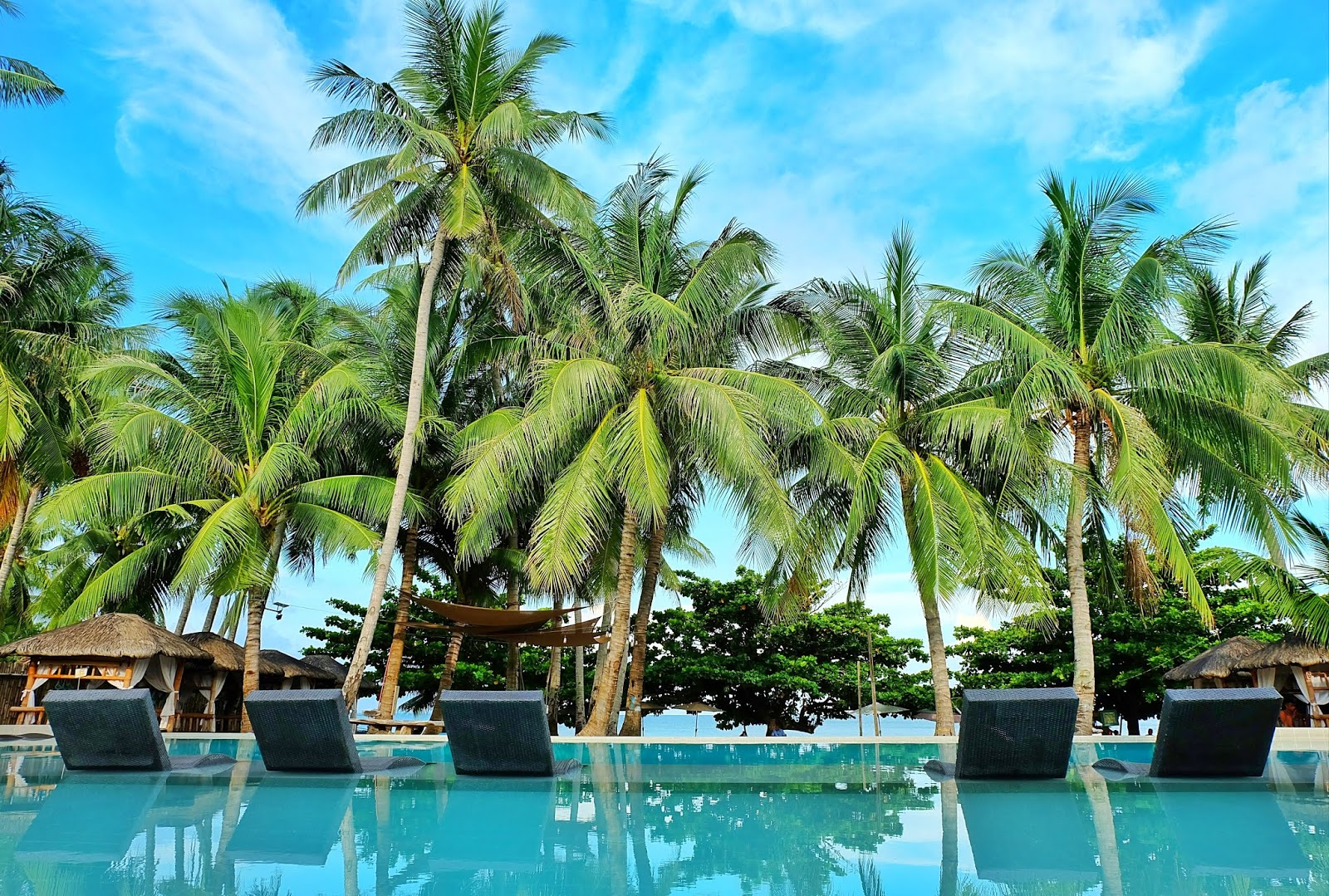 In our recent travel in Pangasinan, we found this hidden paradise resort nestled amidst a fishing village in one of Pangasinan's pristine beaches – the Masamirey white sand beach. The name of this beautiful beach resort is Masamirey Cove. It took us more than 5 hours to reach the resort via land transportation. It is a cozy resort which accentuated by the tropical Asian architecture of the luxurious amenities and conveniences.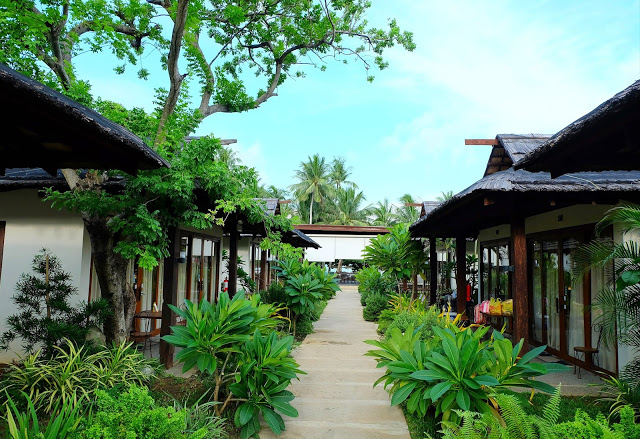 Upon entering the resort, we're welcomed with their accommodating staff. We got the key of our room and stayed for a while in their restobar near the villas. The resort provided us a gorgeous master room. It's clean and spacious which can accommodate up to 4 pax. The room has king size-bed that's good for 2-3 persons. It's equipped with air-conditioner, television with cable channels and a bathroom with hot and cold shower. There's a complimentary water and coffee that you can find on the table near the the sliding glass door. According to the manager, they are currently constructing more rooms near the reception area to cater more guests.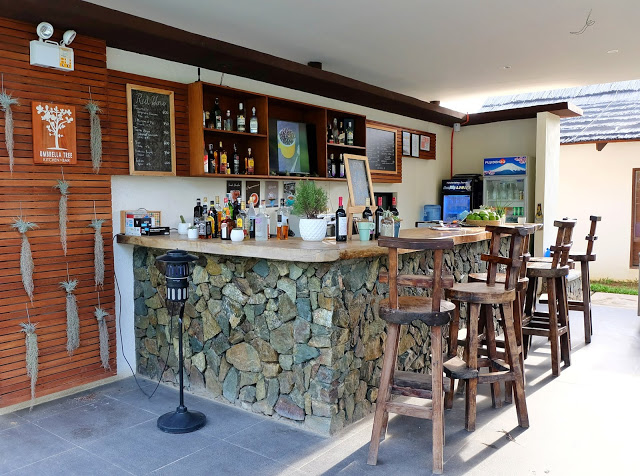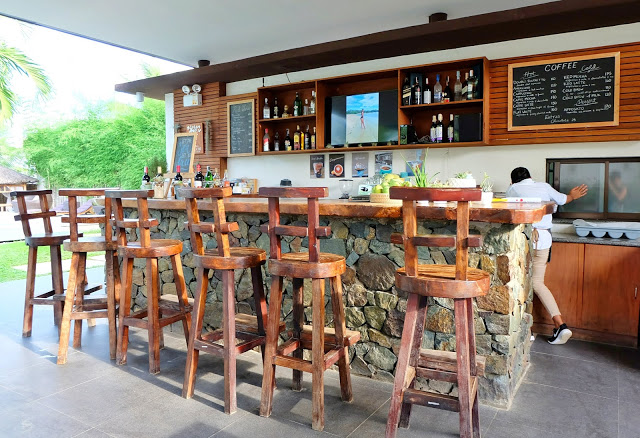 There are a total of 14 villas two room categories at the resort: a master bedroom (Php 4,800/night with breakfast) ideal for two persons and a family room good for four persons (Php6,500/night with breakfast). The Asian-inspired villas with stylish architecture and modern interiors are aesthetically designed and meticulously built to suit your impeccable taste and guarantee your utmost relaxation.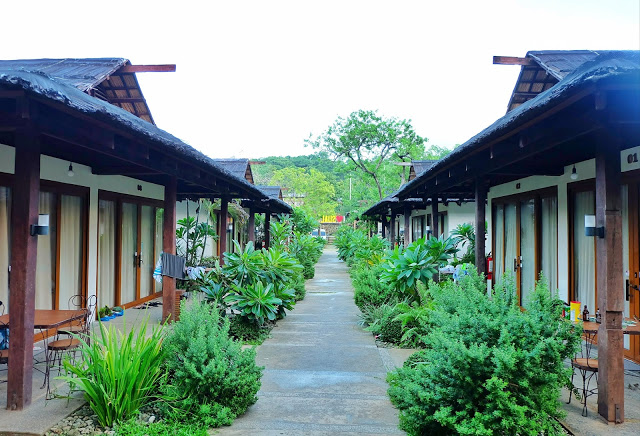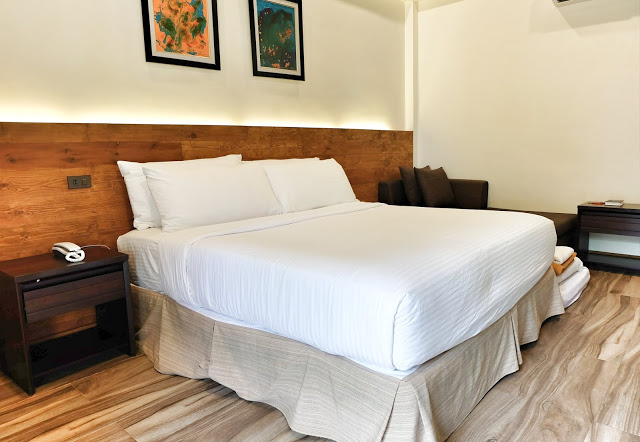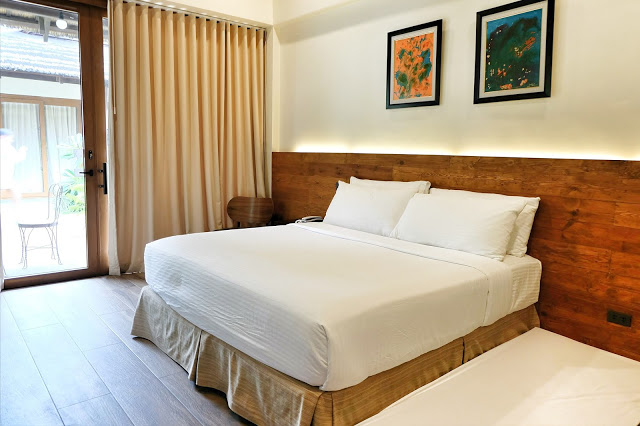 A few steps from our room is the resort's beautiful infinity pool. Kids and adults will surely enjoy this modern pool. Me and my friends spent most of our time in the pool. My friends are regularly go to the gym, since the resort has no gym facilities, they decided to do their work out through swimming. The water was very relaxing which enjoyed so much while enjoying the lushes and blue skies. The pool was surrounded by coconut trees, sun beds and cabanas, perfect for enjoying the sunrise or the sunset.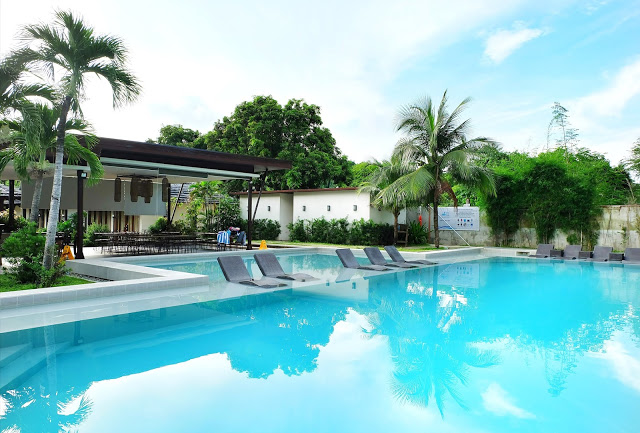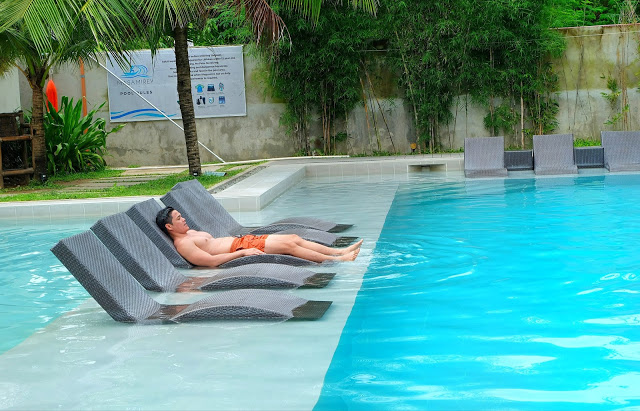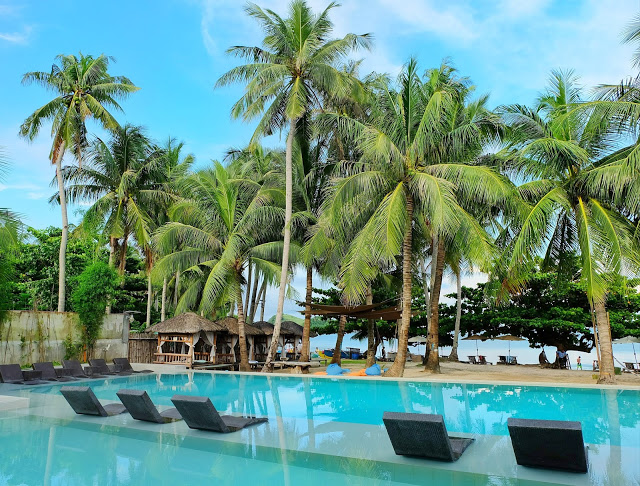 On the following day, we walked the long coastline of Masamirey white sand beach and we found a perfect place for a photo shoot. The place was very pristine featuring forest like trail, clear water and rocky shorelines. There's no crowd in the area. Only the three of us. We enjoyed every second here while teasing to each other. We laugh the whole time.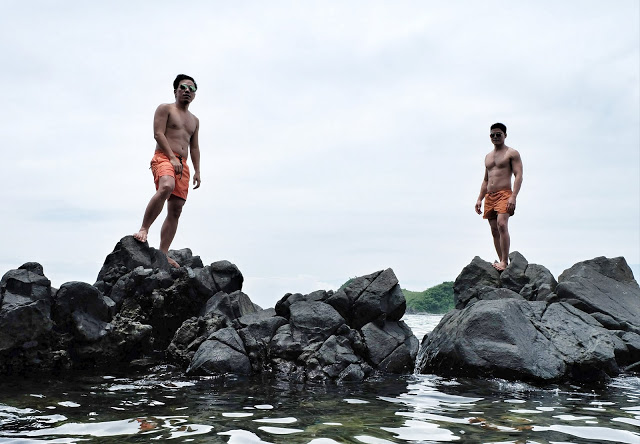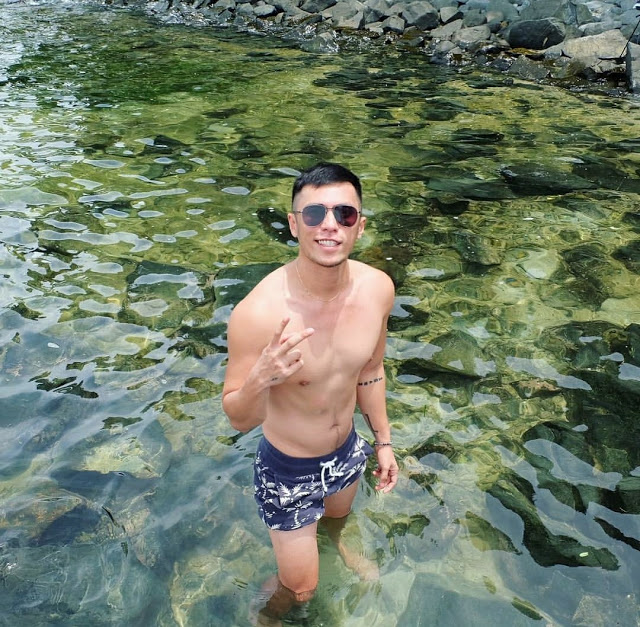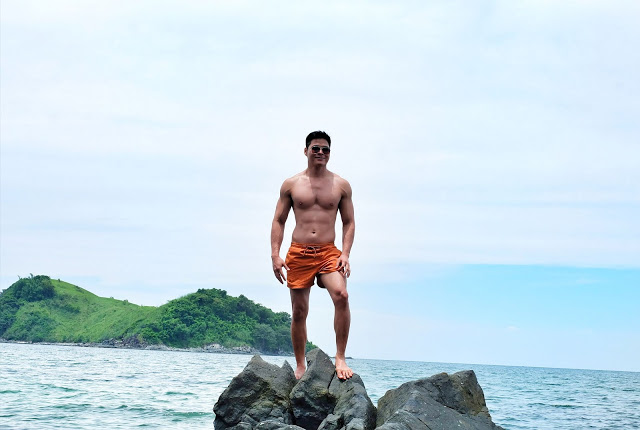 After the whole day morning of picture taking and walking, we took a rest again in the restobar. We ordered refreshing drinks and some delectable dishes like sisig, bulalo, pork sinigang, pansit bihon, crispt and a lot more. The staff were very friendly. We felt like VIP and they treated us very well. They're smiling all the time. Also, they're proactively asking for a help which is very good to make sure the satisfaction of their guests. We're only enjoying our food, we also enjoying talking to the staff. It was truly an awesome dining experience.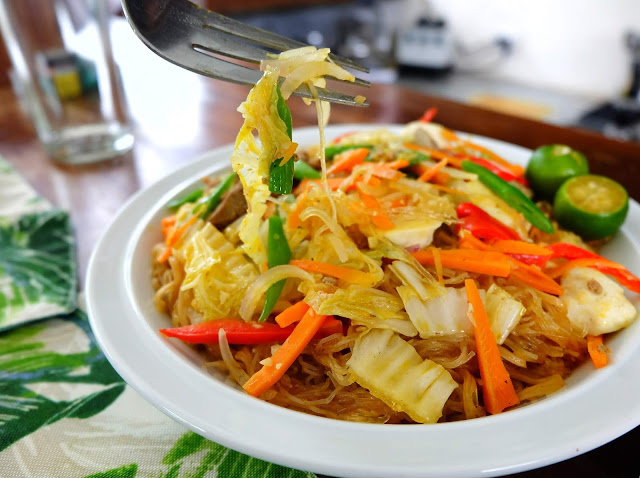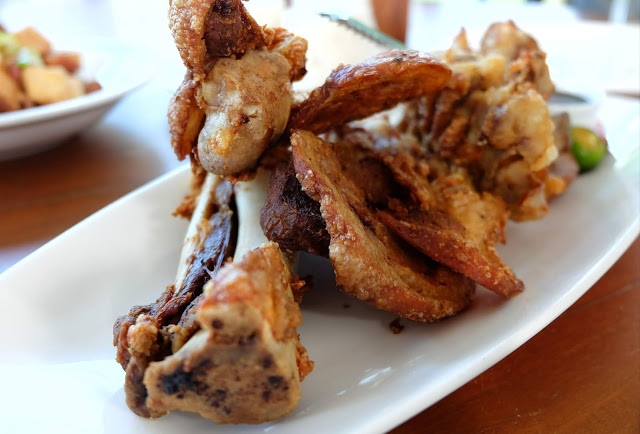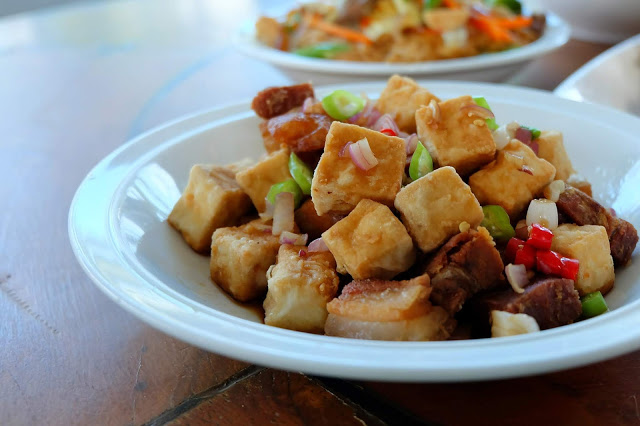 We spent our afternoon in Masamirey white sand beach. We brought our juices and snacks while listening to our favorite EDM and RNB music. It's very relaxing to see calm sea and clear skies. The sound of the waves are like music to my ears. The stress that I got from my work and pollution from the Metro was wiped out on that moment. I always want like this kind of vacation.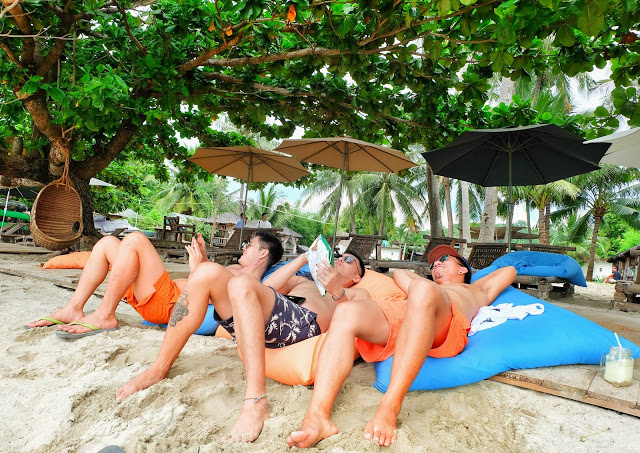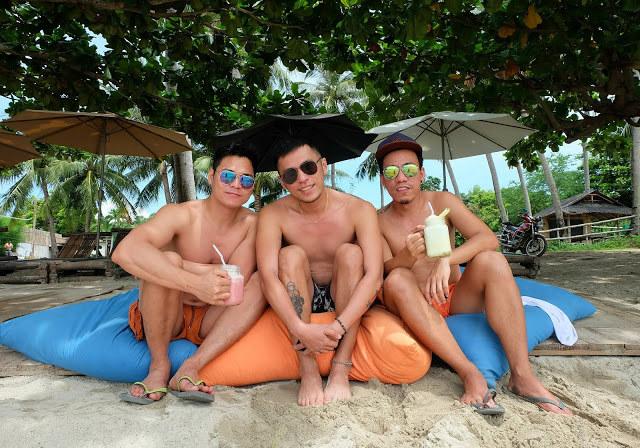 There's available WIFI in the reception area. I really recommend to the resort to have a WIFI connection everywhere  in the resort especially inside the villas. Globe and Smart connection is really weak. According to the management, they are currently working a good WIFI connection in the resort.
How to get to  Masamirey Cove Resort
Masmirey Cove Resort is located in sitios in Sual, a first-class municipality in Pangasinan  next to Alaminos town, the home of the famous Hundred Islands. Travelling time is a 5-6 hour commute from Manila.
> From Manila, ride a bus going to Alaminos, Pangasinan. I recommend Victory Liner, Five Star, or Dagupan Bus. Co (DURATION: 5-6 hours | FARE: Php 370 – 390 per way, depending on the bus liner)
> Get off at the bus terminal in Alaminos. From Alaminos, ride a tricycle going to Masamirey Cove Resort (DURATION: 20-30 minutes | FARE: around Php 250-350, negotiable).
Room Rates and Other things To Know in Masamirey Cove Resort
> Master Bedroom (good for 2 pax): Php4, 800/night with breakfast. Extra person charge is PhP 1,000.00 per head with mattress and breakfast
> Family Bedroom (good for 4 pax): Php6, 500/night with breakfast. Extra person charge is PhP 1,000.00 per head with mattress and breakfastKids Aages 3 and below free of charge, 4 to 10 with fee
> Daytrip: Php385 per adult and Php280 per child
> Cabana (good for 3-5 pax): Php500 for day use only
> Check-in is at 2:00 PM and check-out is 12:00 PM the next day
> Swimming pool use is from 8:00 AM to 10:00 PM
> Breakfast is from 7:00 AM to 10:00 AM
> Parking is available
> There's a corkage fee for food brought from outside
Best Time To Travel
Best time to go is during the dry season and during ordinary weekends.
Final Review:
Overall, the entire experience was pretty much amazing. The place was absolutely cozy and gorgeous. From the comfy room to the pristine beach, amazing service and delicious dishes, everything was awesome. Everyone here treated you like family and friend. The staff was eager to ensure our time with them was personable and exceeding our expectations. I recommend this resort to all of you out there, go experience the excellent service yourself!
Masamirey Cove Resort
Address: Masamerey, Baybay Norte, Sual Pangasinan, Philippines
Contact Number: +63 (917) 136 5931
Facebook Page: https://facebook.com/masamireycoveresort
Website: www.masamireycove.com
Source: http://www.thepinoytraveler.com/2018/07/masamirey-cove-hidden-paradise-resort.html