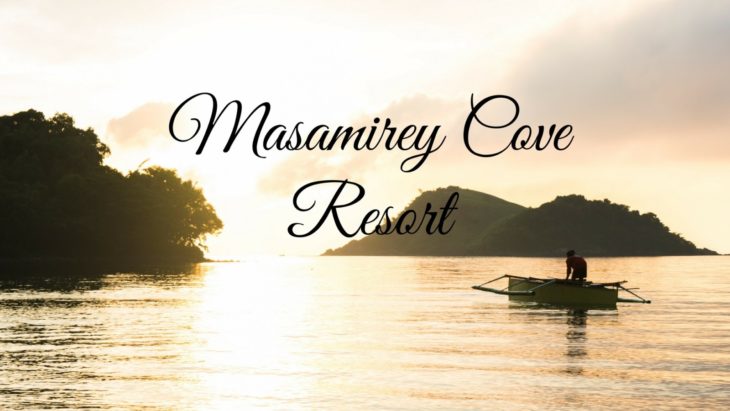 'Masamirey Cove Resort- A 5-Star Accommodation in the Humble Town of Sual'
I've always loved beautiful accommodations.
It's also one of the reasons why Peja and I started this blog, to share with everyone our getaways and accommodation finds so that others, too, can enjoy traveling just as much as we do. We travel to relax, to clear our senses, to spoil ourselves, and to spend quality time with our loved ones comfortably. Yes, you may need to spend a little extra, but the security, comfort and convenience are what traveling for us is really about.
Looking back, when I first saw Masamirey Cove Resort on the internet, I was amazed. I've researched places in Pangasinan and it's the first time I've heard of the town Sual. When you say Pangasinan, you will always think about Alaminos for the renowned Hundred Islands, or Bolinao for its Patar white beaches. Never had I known that in Pangasinan, there's a humble town that boasts beautiful islands, white sand beaches, and kind locals that make you feel like you've known them for a long time. I've been to a couple of towns, and alongside Sagada, I think the people of Sual are one of the best and kindest we've encountered and interacted with.
The Property
Masamirey Cove Resort is a newly opened resort owned by JC Arcinue and his father, both who would like to be referred to as servants of the people in Sual.
The whole place looks exquisite and no details are left unattended. The landscapes are well appointed and it has this tropical and Balinese-styled villas that I always look out for in resorts. (I'm obsessed with Bali!) There are a total of 6 villas that consists of 11 rooms and 1 room for the reception area. It also has a restaurant, infinity pool with floaters, and white sand beach area that can par with the famous Patar beach.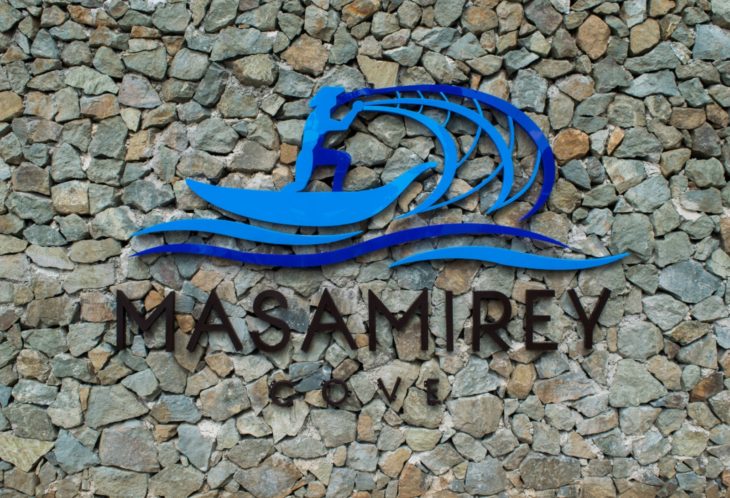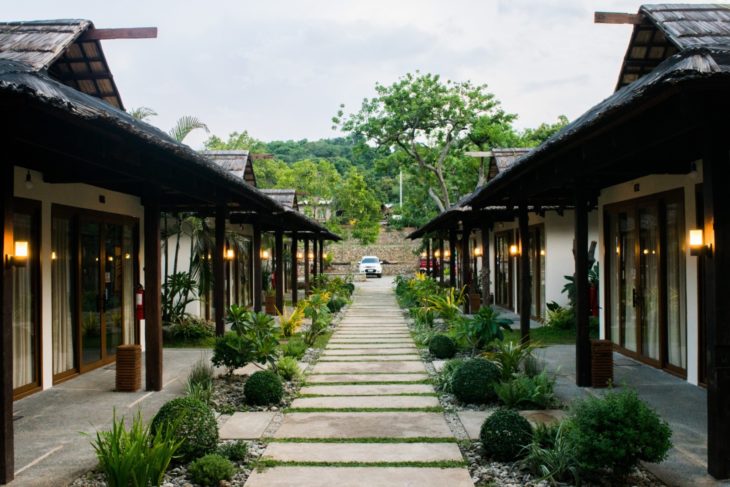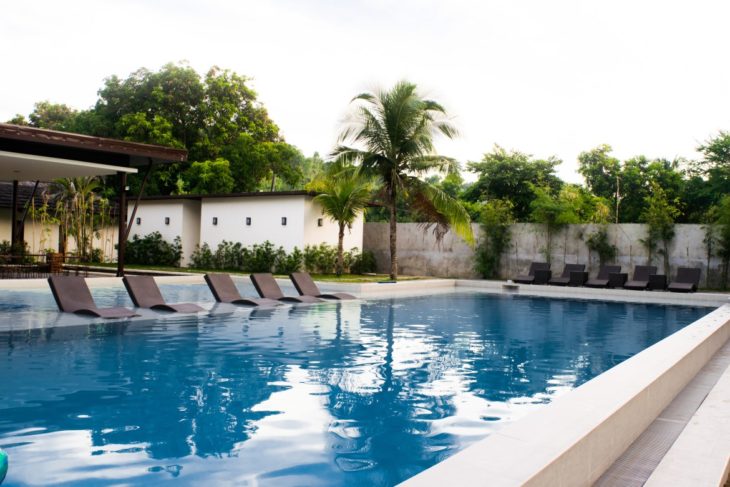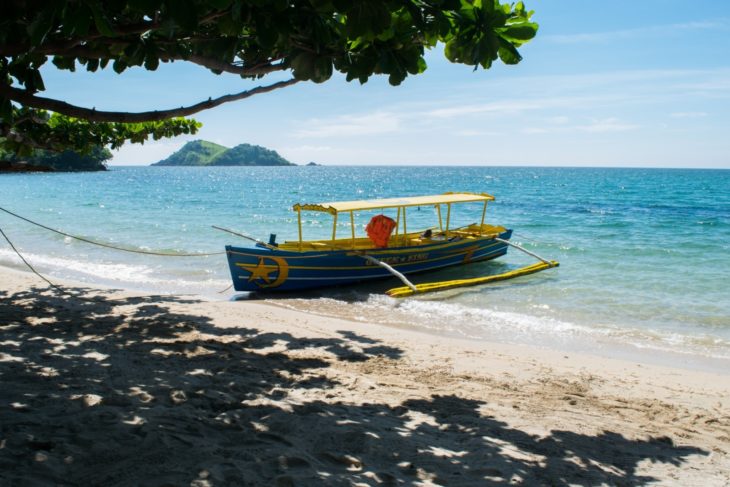 Accommodations
We stayed in the Family Room that can accommodate 4-5 guests. It is composed of two queen size beds, a private toilet and bath with water heater, air condition, and a smart TV with cable (nice!). What I totally love about it is the convenience and amount of details they have provided in designing the place. The room is very spacious and the bed sheets are very soft and white. I slept like a baby as I rolled myself in their duvet like a burrito!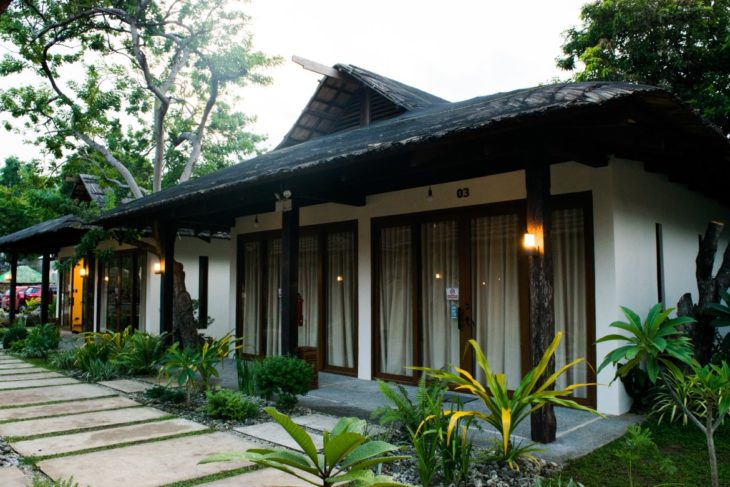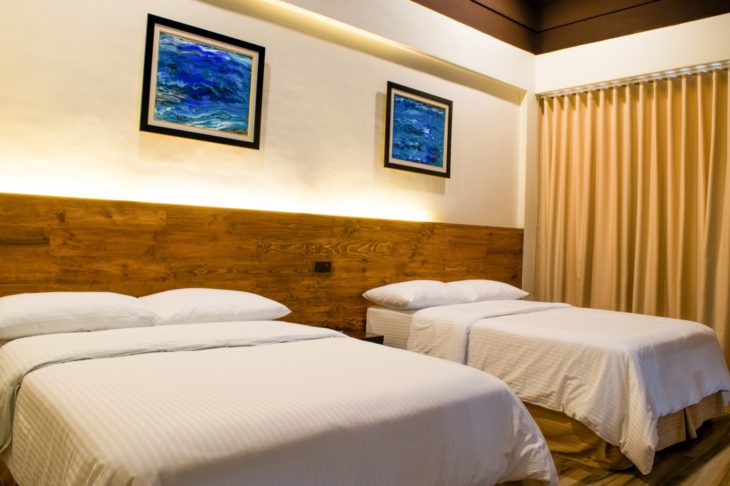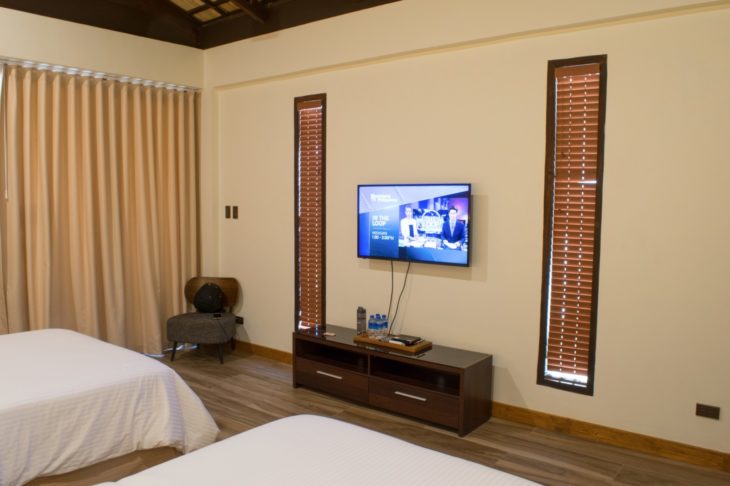 Let's start with the ceiling first. It is made of bolo bamboo that insulates heat. Late afternoon when we were napping, it started to rain (I freakin' love the rain) and the sound of the roof is very relaxing. It mutes the raindrops a bit and it's not loud like the typical iron sheets.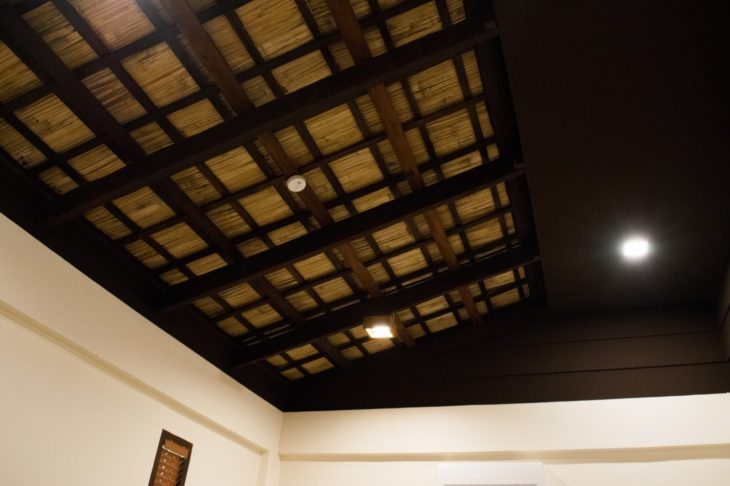 Also, the modern T&B is equipped with heated rain shower, a bidet (thank you, Lord!), closet with fresh and thick towels, laundry bag, hangers, slippers, and toiletries.  It's super clean and the tiles they used are very classy and minimalist.
Note: Bring extra shampoos, soaps, and toothpaste.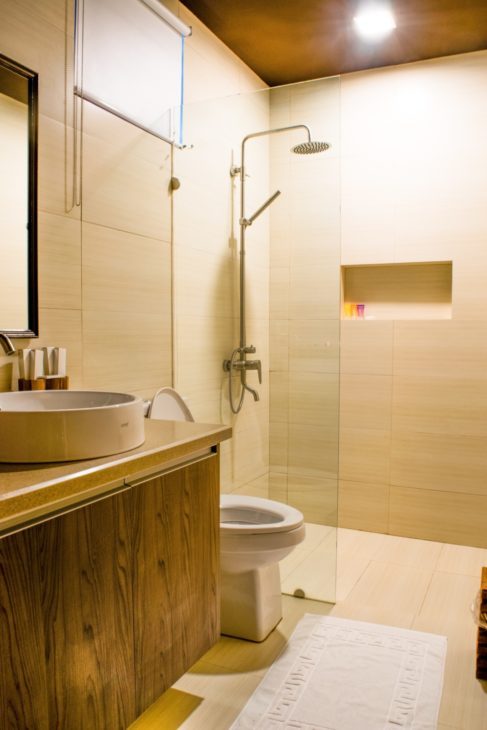 Another accommodation is the Master's Room that can occupy 2-4 guests. It has a  queen sized bed and has the same amenities  like the Family Room.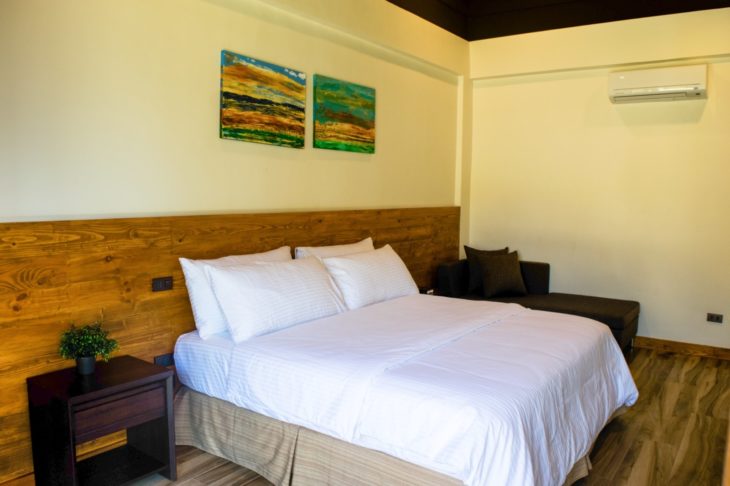 Just like Bataan Heartland, Masamirey Cove's ambiance transforms depending on the time of day as well. My personal favorite is dusk when the moon illuminates the sea and creates this surreal-like effect. Peja's  favorite is the early morning sunrise when fishermen bask in this golden hue of the sun.
Take note that these are the actual photos of the place. There was minimal to none editing made. 
Dusk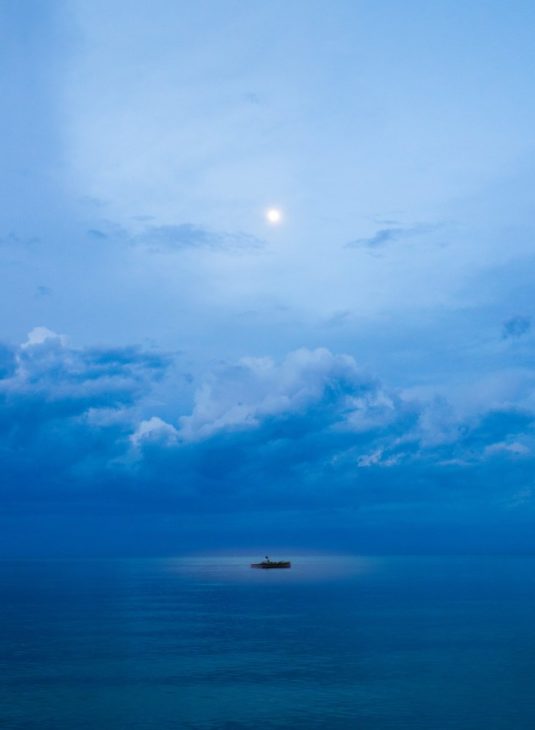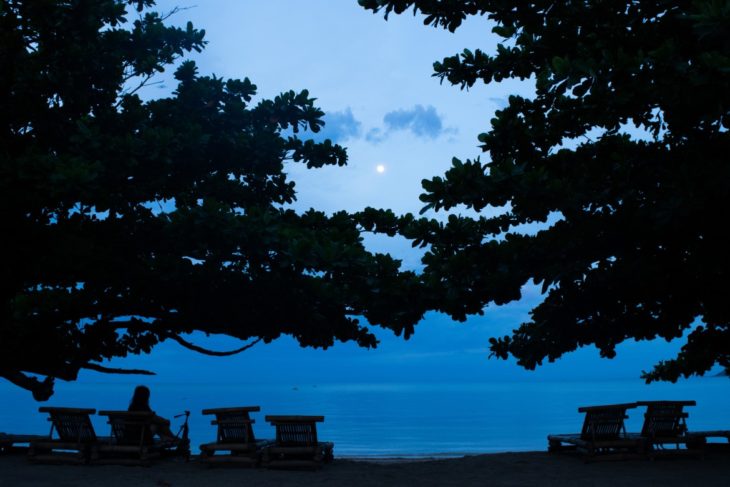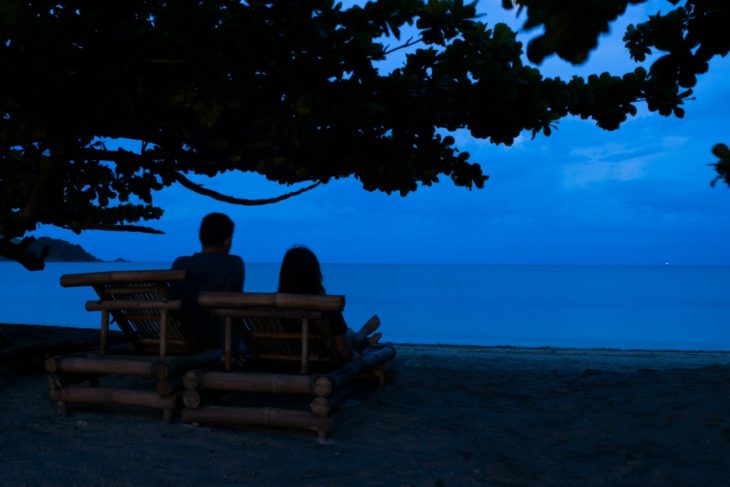 Night
We had night swimming when all the other guests were gone so we had the pool for ourselves. 🙂 There was a full moon that night and the water reflected the light in the coconut trees, making them glow. What I like about the pool is that they only use a bit of chlorine in treating the water that is why it's not harsh on the skin. Also, it's nice to swim even at night since the water is warm.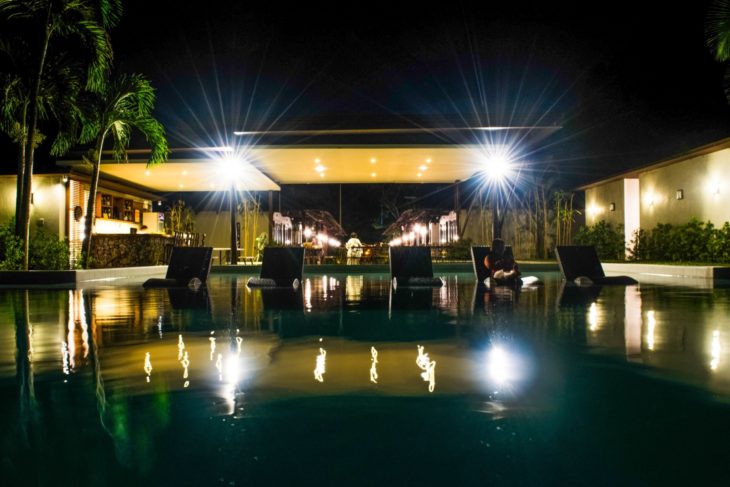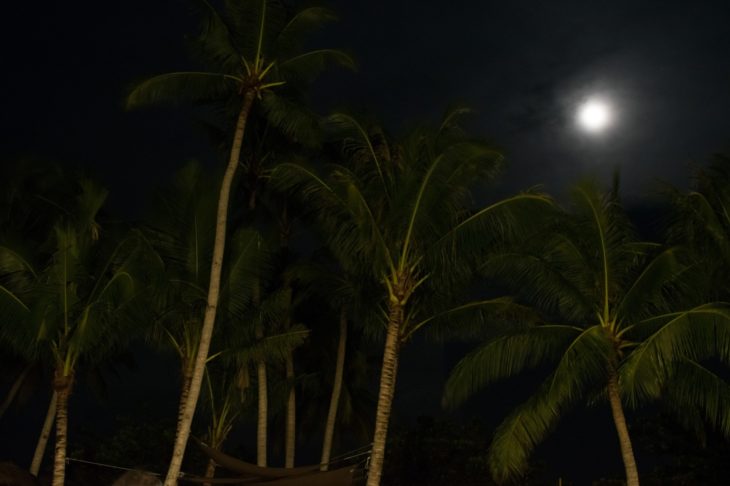 Sunrise
Before our fishing trip, we watched the sunrise just in time to see the fishermen get ready for their catch of the day.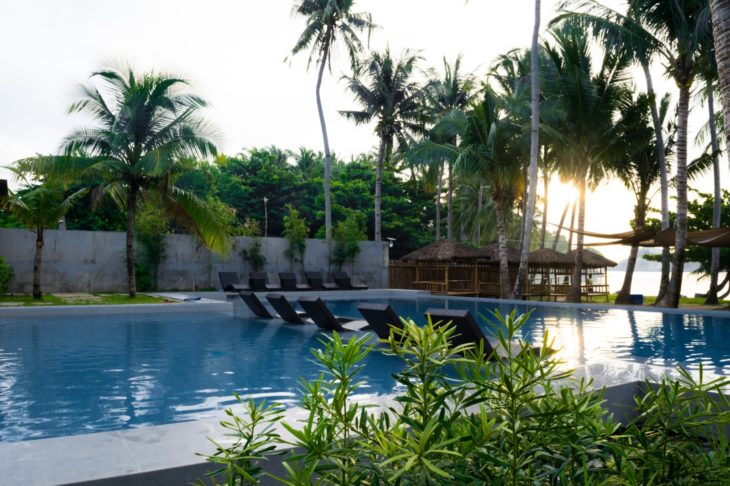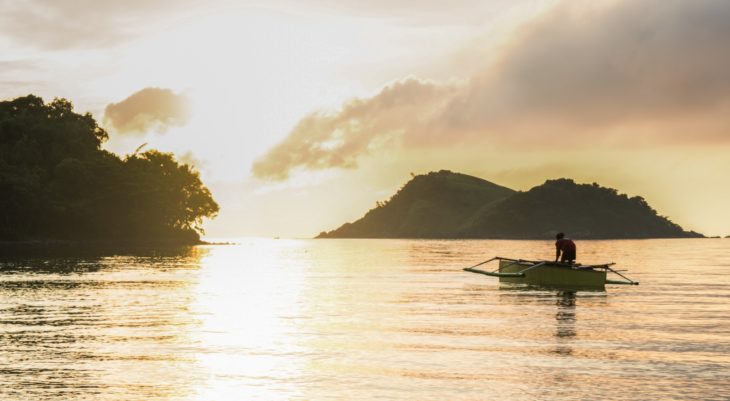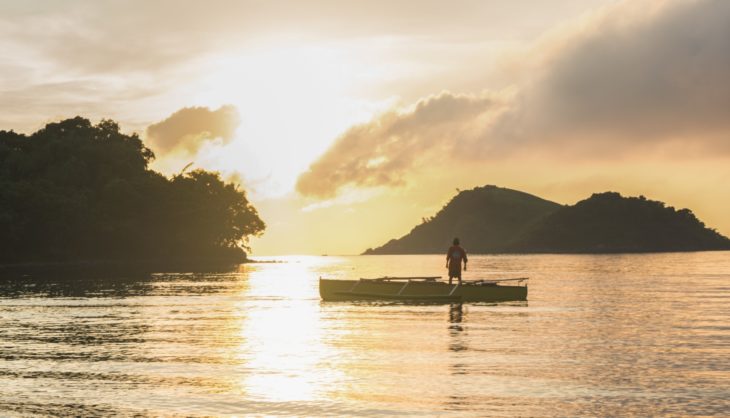 Bonus: If you walk a bit further in Masamirey's coastline, you will see these rocks that are as black as coal. It's super beautiful! I call them uling rocks.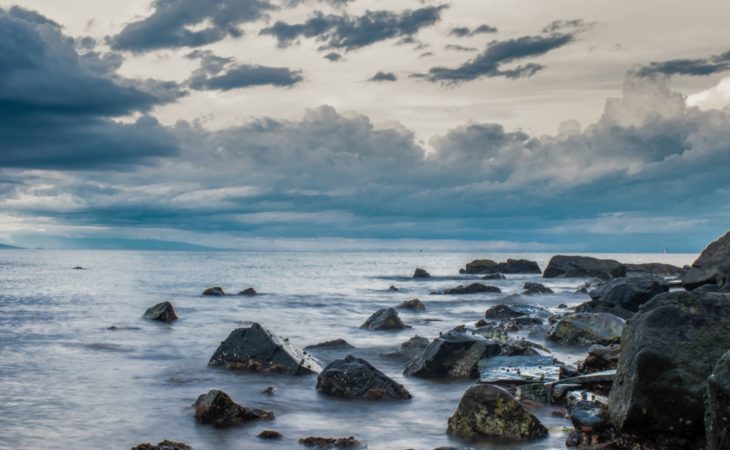 Food
Inside the resort, there's a restobar called Pana Pana Bar and Restaurant that caters delicious and fresh food that hits the spot. Prices ranges from Php150-500 per dish, good for 2 pax. They also offer complimentary FIlipino breakfast for their overnight guests. Try their calamares and sisig!  For breakfast, I recommend their bangus. It's creamy and very tasty, I was a bit bitin. 🙂
Boss Joe, please let me have 2 bangus next time!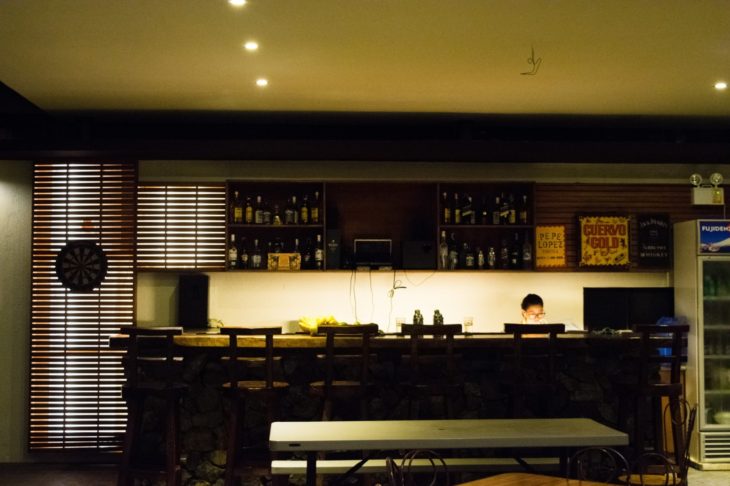 Activities
Masamirey Cove offers several activities and tours for their guests. Aside from swimming, there's also beach volleyball, snorkeling, kayaking, Sual Day tour, coastline fishing, and island hopping.
First activity we've tried was the island hopping in nearby Hundred Islands. From all those hundred islands, only three islands are best recommended by the locals, mainly: Marcos, Quezon, and Virgin Island. Marcos is famous for cliff-jumping in a cave with bats, which by the way I think is very beautiful; Quezon for the different activities they offer-I like this one the least; and finally, the Virgin Island which I like the best.
Quezon Island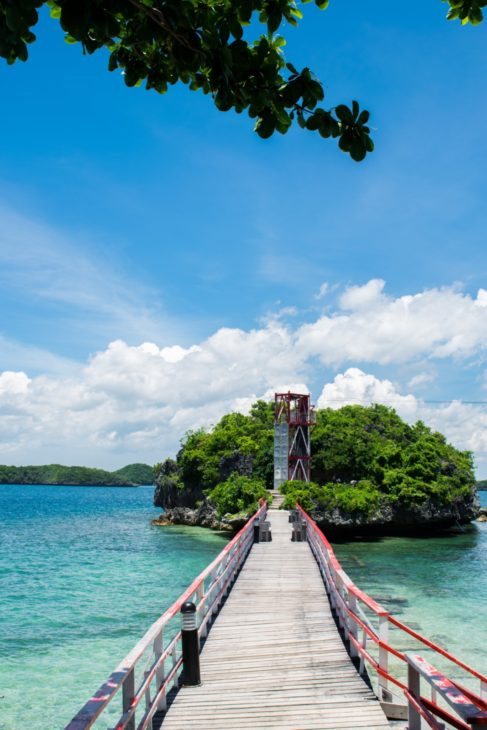 The Virgin Island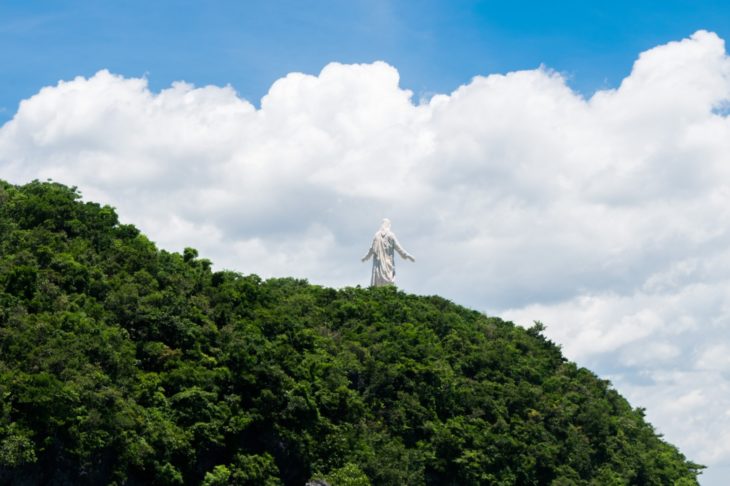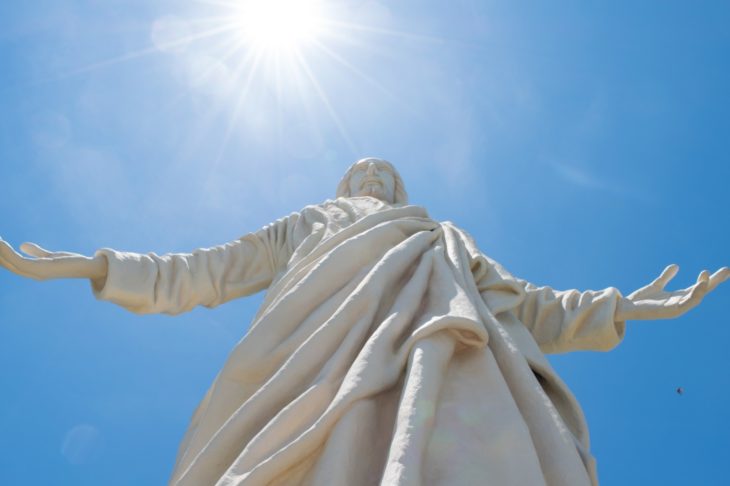 Our second activity was coastline fishing early morning on our second day. What's amazing is that there were these little blue things that glow under the sea. At first I thought it's algae, but then Manong told me it's what they call 'alitaptap-dagat'. We also caught some little fishes and after about an hour, we went back to the resort.
Our last activity was the Sual day tour wherein we visited the Cabalitian Island, the Sual powerplant, and the bangus  cages wherein tons of bangusare harvested per day.
Cabalitian Island is special and famous among tourists and locals during Holy Week. Located at the top is a cross that overlooks the whole island. It's raw and the view from above is relaxing.
Note: There's a rough and wild terrain that you need to trek uphill before reaching the top. Not recommended for old people and kids.
There's also a cave where you can swim, but it's dirty since no one maintains the island.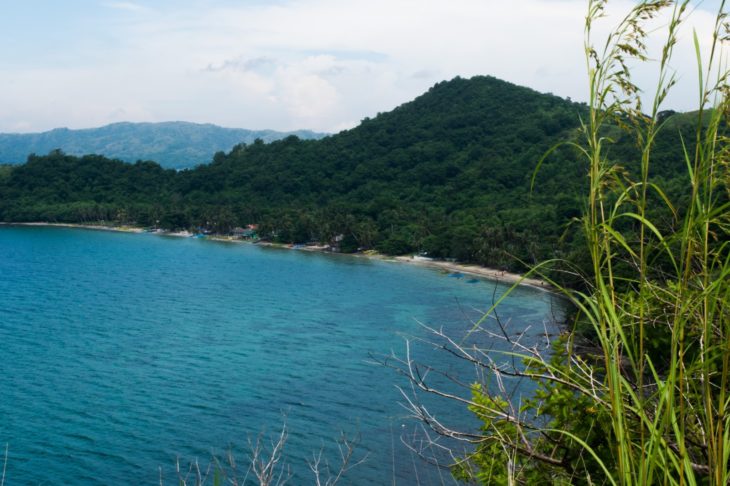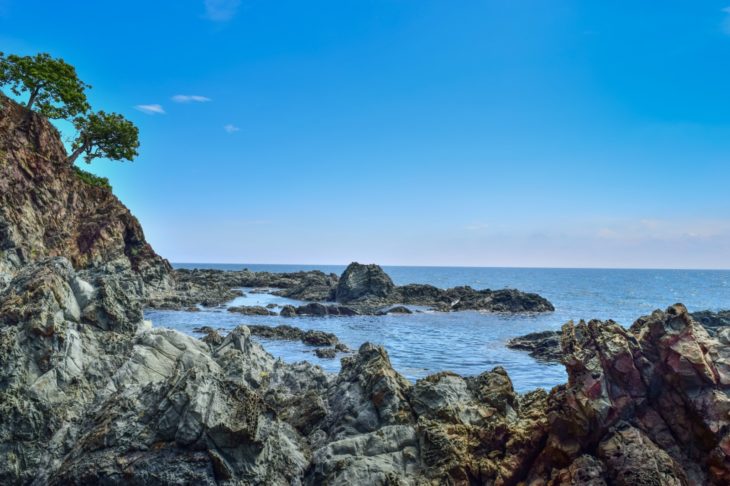 Bangus or milkfish thrives in Sual because of the warm waters.
Sual powerplant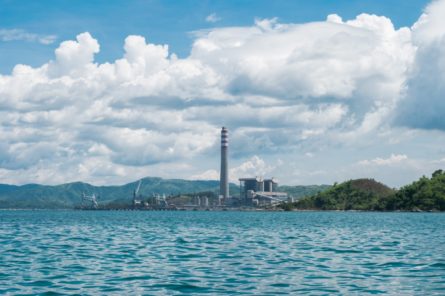 Overall, our stay was eventful, mind-opening and relaxing. We definitely recommend this place to everyone!
Other Things to Take Note
Masamirey Cove offers day tours for Php 380. However, they limit their day tour guests to 30-40 pax per day only. Better contact them directly on their Facebook Page first.
They offer cabana rentals for day tour visitors for Php500, good for 5-10 pax.
There's a corkage fee of Php150 per head if you want to bring in your own food. Grilling is allowed.
Standard check-in and check-out time applies.
Room Rates
Master's Room– Php 4,800
Family Room– Php 6,500
Extra persons- Php 1,000 per head (inclusive of mattress , use of amenities and complimentary breakfast)
Day Tour– Php 380
Activity Rates
Kayak rental– Php 200 per hour
Hundred Islands Tour (roundtrip)- Php 1,800 for 5 pax, Php 2,500 for 10 pax
Sual Day Tour (roundtrip)- Php 1,800 for 5 pax, Php 2,500 for 10 pax
Fishing Trip– Php 500
Contact
For reservations and inquiries:
Website: www.masamireycove.com
Facebook Page- Masamirey Cove Resort
Airbnb: Masamirey Cove
Contact #: 09171365931
How to Go
From Manila via commute:
-Ride the Victory Liner, Dagupan Bus Co., or Five Star bus bound to Alaminos. Travel time is 5-6 hours and fare's around Php390.
-From Alaminos, ride a tricycle bound to Sual/Masamirey Cove Resort. Travel time is 20-30 minutes and fare's around Php300. Make sure to make an arrangement with the driver to pick you up on the day of your checkout since public transportation is a bit rare in that part of Sual.
From Manila via private car:
Masamirey Cove Resort can be found on Waze. Just use it for worry-free driving. Stay safe!
Source: http://www.themaartetourist.com/2017/07/10/masamirey-cove-resort/